2012-06-19: PC is updated!
2012-05-14: Workshop Web page is ready!
Individual Workshop Papers Due:
June 29, 2012 (12.00 AM, GMT)
Notification of Acceptance:
August 3, 2012
Camera Ready:
August 25, 2012
CIKM'12 Conference:
October 29th-November 2nd, 2012
Workshop Day:
October 29th, 2012
Workshop Support
To be announced
Proceedings published by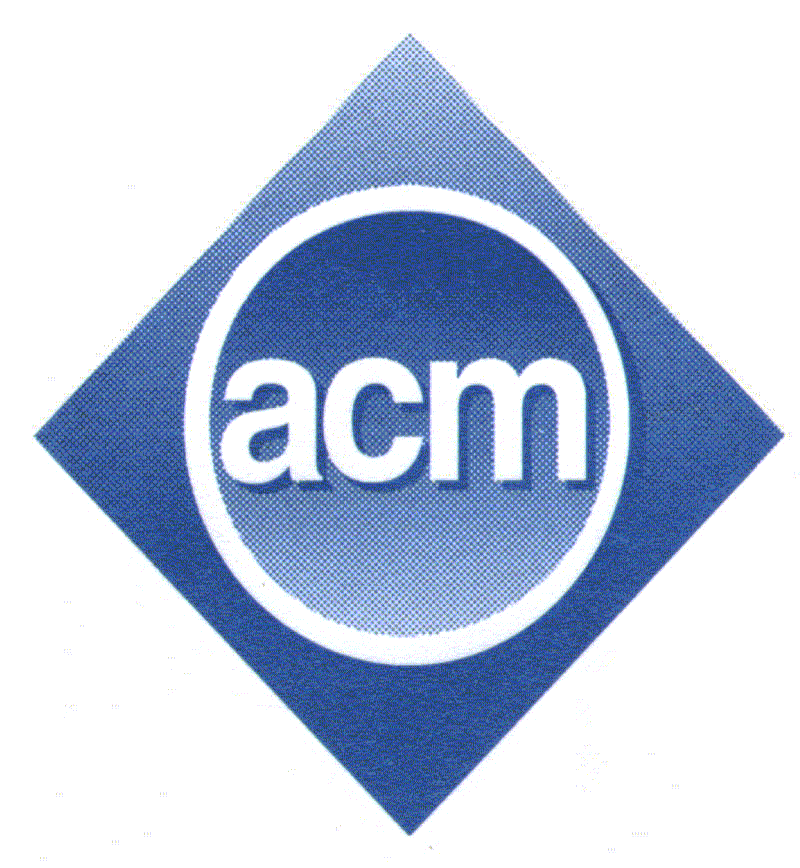 The City Data Management 2012 Workshop (CDMW 2012) will be co-located with Web-scale Knowledge Representation, Retrieval, and Reasoning (Web-KR) 2012 workshop this year. The program can be accessed HERE. Hope to see you in Maui!
9:00-9:20--Introduction [Spyros Kotoulas (IBM Research)]
Session 1
Web-scale Knowledge Representation, Retrieval and Reasoning. Session Chair: Yi Zeng (Chinese Academy of Sciences)
9:20-9:45--A Distributed, Semiotic-Inductive, and Human-Oriented Approach to Web-Scale Knowledge Retrieval. Edy Portmann, Michael Alexander Kaufmann, CÉdric Graf
9:45-10:10--OmpiJava - A Tool For Development Of High-Performance Reasoning Applications For The Semantic Web. Alexey Cheptsov
10:10-10:35--Efficient Mining of Correlated Sequential Patterns Based on Null Hypothesis. Cindy Xide Lin, Ming Ji, Marina Danilevsky, Jiawei Han
10:35-10:50--Coffee Break
Session 2
City Data Management . Session Chair: Spyros Kotoulas (IBM Research)
10:50-11:15--DataBridges: Data Integration for Digital Cities. Melanie Herschel, Ioana Manolescu
11:15-11:40--U2STRA: High-Performance Data Management of Ubiquitous Urban Sensing Trajectories on GPGPUs. Jianting Zhang, Simin You, Le Gruenwald
11:40-12:05--Qualitative Representation of Building Sites Annoyance. Fatiha Amanzougarene, Mohamed Chachoua, Karine Zeitouni
12:05-12:30--Discussion and Concluding Remarks, Chair: Yi Zeng (Chinese Academy of Sciences)
Majority of people reside in cities (over 70% of the world population by 2050) - a situation posing several challenges for municipalities, governments, citizens and businesses. In an urbanizing world, cities comprise of different systems ranging from transport, water, and electricity data management infrastructures to social, communication and service networks. The data emerging from these systems is a precious resource to make cities more intelligent, innovative and integrated beyond the boundaries of isolated applications. Today, large amounts of data are retrieved from sensors, mobile devices, social network messages, governmental applications, or utility services. Cleansing, integrating, managing, and analysing this data to turn it into actionable insights is critical to make cities smarter. The nature of this data differs from an enterprise setting in terms of being open, heterogeneous, and multi-domain, whereas it is more specific, and coupled than Web data. It poses novel research problems which importantly, are open to the investigation of a broad community of researchers due to its public availability (as opposed to enterprise data, large amounts of city data have been made publicly available, e.g. see Dublinked ).
City Data Management covers a broad range of topics, from the acquisition, cleaning, annotation and integration of raw data to techniques for searching, mining, and monitoring. Also industry has joined governments and research communities to develop solutions that leverage city data in intelligent platforms to find smart solutions to particular problems, such as optimizing maintenance schedules, early detection of leaky pipes, or disaster planning. This workshop will focus on those techniques for managing city data to transform cities into smarter living areas.
The focus of the workshop is to bring together researchers in various research communities, as well as stakeholders, administrators, urban planners and industry people facing the challenges of city data management.
The workshop aims to provide a forum to discuss challenges and opportunities of city data management and to promote interaction among experts. In this regard, main objectives include:
Positioning of the city data management topic among the other types of data management (e.g. enterprise, Web) by identifying the unique characteristics of city data (e.g. heterogeneity, openness, geospatially, privacy, data source etc.) and by listing the requirements for managing such data.
Showing how the particular challenges (e.g. urban planning, resource optimization, emergency evacuation, transportation planning) of cities can be addressed by the information contained within the vast amount of available heterogeneous city data.
Drawing a parallel between the topics of city data management and the topics of the major tracks of CIKM (e.g. DB, IR, KM) will be a third objective of the workshop.
The main outcome will be to produce a roadmap and a community of researchers interested in this topic in order to guide further developments and technological progress towards smarter cities.
Addressing the challenges in a heterogeneous city environment, relevant topics for city data management can be grouped into four categories. The first category addresses the acquisition of city data from numerous sources and its maintenance at a large-scale. Second, we will focus on intuitive, end-user oriented techniques for searching and querying city data in order to ease its access by stakeholders, citizens and decision makers. As a third category, the application of data analytics and mining will shed light on our understanding of major city operations. Finally, monitoring the city data will be covered in order to better anticipate problems, respond to crises, and manage resources. This workshop targets these four categories, focusing on (but is not limited to) the following topics:
Data Acquisition, Integration and Maintenance
City data acquisition, integration and storage
City data cleaning and quality management
City data representation, semantics, and interoperability
Managing large-scale city data
Cloud computing and city data
Linked Open City Data
City data streams and sensor networks
City-specific social media data
City data privacy, provenance and security
Searching and Querying City Data
Domain-specific IR (e.g. legal, environmental, governmental IR)
Searching social media for smarter cities
Searching structured city data
Query processing and optimization on heterogeneous city data
Stream query processing
Discovering citizen services
User studies, interfaces and visualization
Question answering for citizens
Data Analytics and Mining
Data mining for smarter cities
Mining city-wide (e.g. transportation, energy) streams
Geospatial analysis of city data
Opinion mining and sentiment analysis on social media data
Social network analysis
Clustering, classification, and summarization of city data
Modeling and simulation of city infrastructure
Predictive analysis for optimization of city infrastructure and city resiliency
Data Monitoring
Complex Event Processing for Smarter Cities
Anomaly detection and prevention
Forecasting city events
Event-based optimization for adaptive city operations
City process monitoring
Aharon Satt, IBM Research, Israel
Alexander Arkitis, National Centre for Scientific Research "Demokritos", Greece
Alexandre Alves, Oracle, USA
AnHai Doan, University of Wisconsin, USA
Benny Kimelfeld, IBM Research, USA.
Freddy Lecue, IBM Research, Ireland
Gianluca Demartini, University of Fribourg, Switzerland
Guy Sharon, IBM Research, Israel
Jeff Heflin, Lehigh University, USA
Martin Theobald, Max Planck Institute for Informatics, Germany
Nenad Stojanovic, FZI, Germany
Ooi Beng Chin, National University of Singapore, Singapore
Philipp Cimiano, University of Bielefeld, Germany
Philippe Cudre-Mauroux, MIT, USA
Pinar Senkul, Middle East Technical University, Turkey
Ralf Schenkel, Max Planck Institute for Informatics, Germany
Roi Blanco, Yahoo! Research, Spain
Shady Elbassuoni, Qatar Foundation,Qatar
Wolfgang Nejdl, University of Hanover, Germany
Yunyao Li, IBM Research, USA
For submissions, the following rules apply:
Full technical papers (June 29th): up to 8 pages in ACM format
Short position or demo papers (June 29th): up to 4 pages in ACM format
Submissions must be formatted using the ACM templates available
here
. Submissions will be peer reviewed by three independent reviewers. Accepted papers will be presented at the workshop and included in the workshop proceedings. We will pursue a journal special issue with the topics of the workshop if we receive an appropriate number of high-quality submissions. Details on the proceedings and camera-ready formatting will be announced upon notification of the authors. Please use the following link to the submission system to submit your paper at
Easychair Submission System for City Data Management
The organization committee can be reached using the contact information above.